The Schroeder family has been farming in Antigo, Wisconsin since 1879.  In the early 1960s Schroeder Brothers Farms became incorporated and began concentrating on seed potato production.  Henry Schroeder and his son's Tom and John H farmed 350 acres of potatoes.  In the early 1980s John's sons (John T, Pete, Rob) returned to the farm after college and would eventually help turn the farm into the prosperous seed farm it is today.  Currently, Schroeder Brothers Farms grows over 2200 acres of foundation and certified seed potatoes mostly in the Antigo area, but also in Suring, Mountain, Post Lake Pearson and Phlox. They grow over 20 varieties each year including reds, russets, chips and Frito Lay varieties.
Over the years, the Schroeder family has won numerous awards. The family farm is a three-time winner of Frito-Lay's seed grower of the year award (2004, 2009, 2010) and is the largest Frito-Lay seed producer in the U.S. In 2013, Schroeder Brothers Farms received the Outstanding Service Award from Frito Lay.  Schroeder Brothers Farms has been growing for Frito Lay since 1996.  Recently, John H was inducted into the Wisconsin Potato and Vegetable Growers Association Hall of Fame.
John T., Pete and Rob, have had the vision and ambition to rebuild the family farm and, in the process, create a state-of-the-art operation. After a devastating fire in 2007, Schroeder Brothers Farms faced great adversity after losing over 320,000 cwt of potatoes including numerous storage facilities, packing shed and office building. But out of those ashes came some good — a brand new complex with the most up-to-date equipment and technologies. In fact, the Schroeders are recognized within the potato industry for their progressive ideas and willingness to find new and better methods of farming.  Schroeder Brothers embraces new technology and ideas to be sustainable and innovative whenever possible.
In 2010 Pete's son Eric returned to the farm after college and not long after his brother Andy graduated and returned in 2013.  Most recently John T's son JD made his return to the farm after practicing law for three years.  Rob also has a son, although young, who shows great interest in farming.  Eric, Andy and JD make up the 5th generation at Schroeder Brothers Farms while Eric's son Parker, would be the first of the future 6th generation.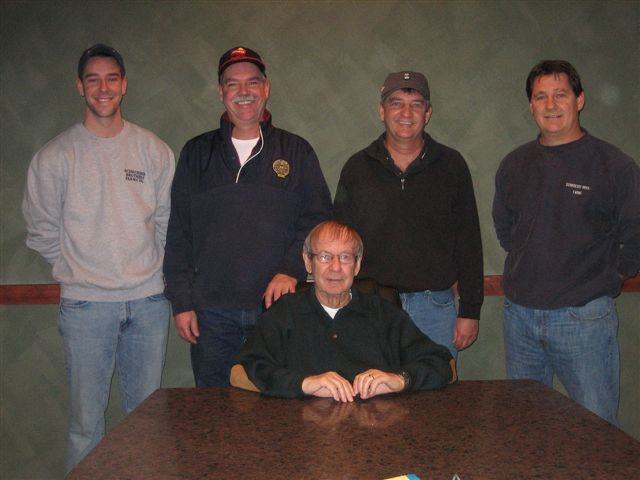 Not only does Schroeder Brothers Farms have years of experience and education in the seed industry, but they are continually willing to improve and expand their farm operation.